Who is JDM Connection and what service do you offer ? 
JDM Connection has been in operation since 2003 sourcing quality cars for customers all over Canada and assisting with their importation. To date we have brought in thousands of vehicles for happy buyers all around Canada and several other global markets. In the situation of our broker service (the main part of what we do) we are not a used car dealer in that. Instead, cars are sourced to order, allowing customers to get cars which are more specifically with the features they wanted, and should they wish they have access to all types of cars in all types of conditions and price ranges.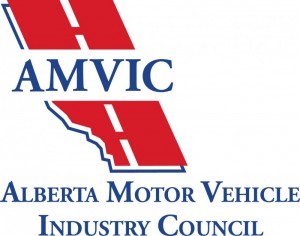 This means that you benefit from our years of experience, resources and trusted business relationships with our suppliers and of course we are ON YOUR SIDE! For just minimal service fee we will help you to import your dream vehicle directly from Japan, virtually at cost.
We're the founder of this service in Canada and while other import brokers in Canada try to copy us, our suppliers, trade contacts, etc. what has always and will always separate us from them is simple.. HARD WORK AND INTEGRITY! JDM Connection is the importer of choice in Canada.
In addition to our source to order service, we do also have a small stock of vehicles located in Spruce Grove, Alberta and can offer the whole "turn key" operation if that's your buying preference and don't mind paying for that convenience.
Also as of summer, 2014 we now have a full service / modernly equipped service centre in west Edmonton and take care of our local clients with provincial safety inspection and future parts supply and servicing.
Below is a list of some of the vehicles we can import to Canada from Japan:
Toyota Soarer
Toyota Aristo
Toyota MR-2
Toyota Landcruiser
Toyota Hilux Surf
Toyota Hilux Truck
Toyota Levin
Toyota Corolla
Toyota Celica GT4
Toyota Supra
Toyota Celsior
Toyota Sera
Toyota Sprinter
Toyota Hiace Truck and Van
Toyota Chaser
Toyota Lite Ace
Toyota Town Ace
Toyota Cresta
Nissan Pulsar GTIR
Nissan 240SX
Nissan Cedric
Nissan Cima
Nissan Patrol
Nissan Laurel
Nissan Skyline GTR R32 and R33
Nissan Homy
Nissan President
Nissan SCargo
Nissan Primera
Nissan Terrano
Nissan Fairlady Z
Nissan Skyline GTS-T
Nissan Skyline GTS-4
Nissan Silvia S13 and S14
Nissan 180SX
Nissan Figaro
Nissan Cefiro
Nissan Bluebird
Honda Accord
Honda City
Honda Legend
Honda Del Sol
Honda Street
Honda Vigor
Honda Vamos
Honda ACTY Truck and Van
Honda NSX
Honda Prelude INX SI SIR
Honda Integra
Honda Beat
Honda CRX SIR SI
Honda Civic SIR SI
Mazda Autozam AZ-1
Mazda Bongo
Mazda Familia
Mazda Efini RX7
Mazda Titan
Mazda RX7 FC and FD Models
Mazda Cosmo
Mazda Roadster
Mercedes Benz 500SL
Mercedes Benz 600SL
Mercedes Benz 500SEL
Mercedes Benz 600SEL
Mercedes Benz 300SL
Mercedes-Benz 420 Series
Mercedes-Benz 190 Series
Mercedes-Benz G-Wagon
Mercedes-Benz 230GE
Porsche 911 Turbo
Porsche 928
Porsche 944
Porsche 356 Roadster
Subaru Impreza Wagon
Subaru Rex
Subaru Bighorn
Subaru Alcyone
Subaru WRX
Subaru Legacy GT Turbo
Subaru Sambar
Suzuki Alto Works
Suzuki Cappuccino
Suzuki Carry Van
Suzuki Jimny
Suzuki Cultus
Suzuki Every Van
Suzuki Escudo
Suzuki Carry and all Other Mini Trucks
Mitsubishi Bravo
Mitsubishi Colt
Mitsubishi Galant
Mitsubishi Toppo BJ
Mitsubishi Strada
Mitsubishi Minica
Mitsubishi Canter
Mitsubishi GTO
Mitsubishi Delica
Mitsubishi Lancer EVO 1 and 2 Models
Mitsubishi Pajero
BMW 850i
BMW M3
BMW 3 Series, 5 Series
Isuzu Bighorn
Isuzu Wizard
Isuzu Elf
Daihatsu Atrai
Daihatsu Hijet
Daihatsu Mira
Daihatsu Delta Van
Although we are based out of Edmonton, Alberta we are able to offer JDM vehicles to all parts of Canada. We are able to ship JDM vehicles to the following locations at very reasonable prices:
Edmonton
Calgary
Red Deer
Lethbridge
Fort McMurray
Vancouver
Vancouver Island
Kamloops
Vernon
Kelowna
Grand Prairie
Winnipeg
Regina
Saskatoon
Ottawa
Kingston
Medicine Hat
Halifax
Moncton
Victoria
Windsor
Saint John
Prince George
Guelph